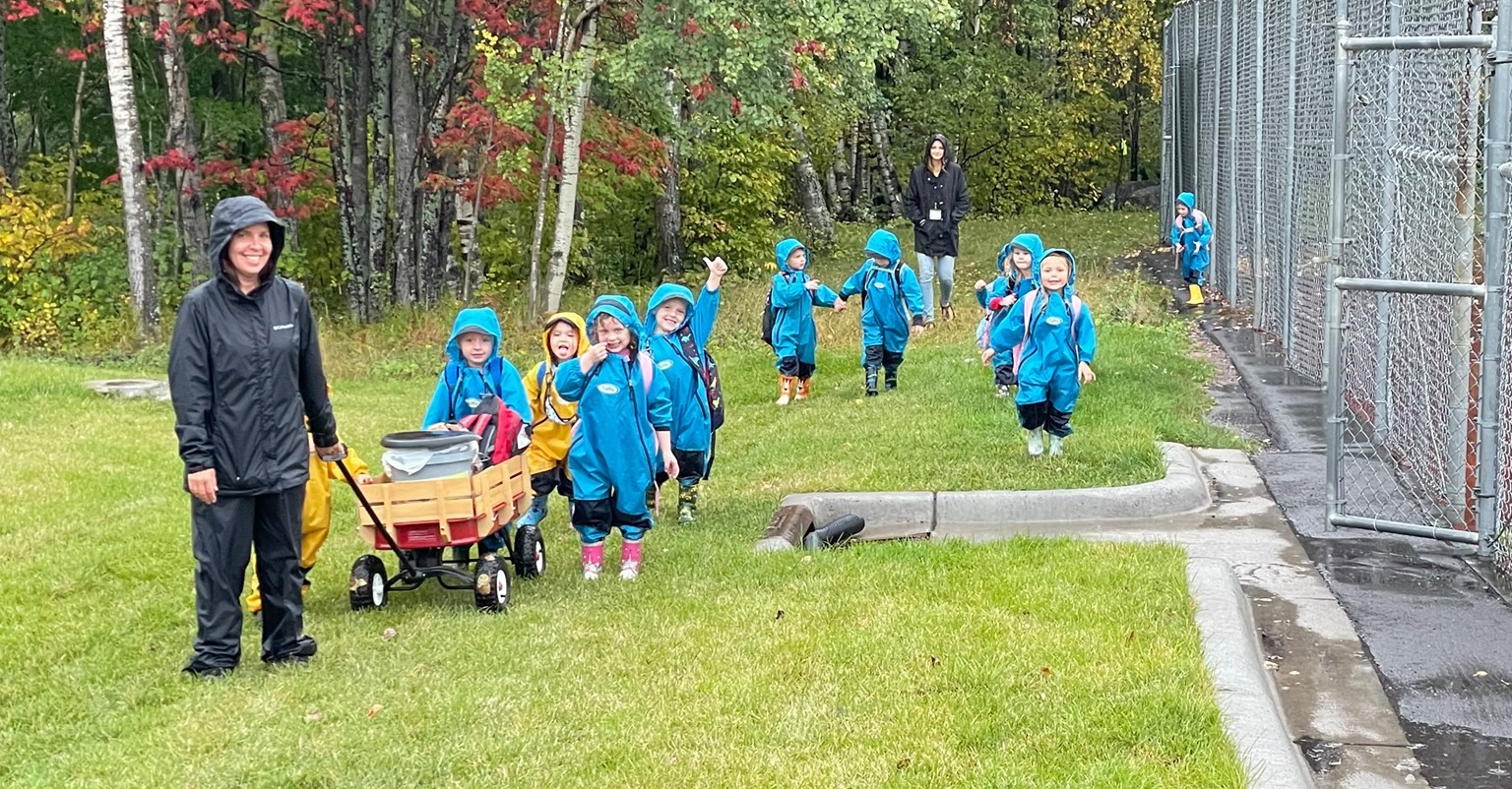 Little Rails & Little Hawks 4's & 5's
Little Rails & Little Hawks 4's & 5's Preschool is a continuum of services offered by our Early Learning Department as your child prepares for the transition to kindergarten. We are committed to meeting the needs of every young learner in a caring and engaging learning environment. Your child's natural curiosity will be the jump start to learning that is integrated with play. Enriching learning opportunities are focused in the areas of literature, math, science, and social-emotional well-being using a Minnesota Department of Education approved curriculum.
Little Rails and Little Hawks 4's & 5's is a top-rated 4 Star Parent Aware program. Our staff participates in continuous quality training and professional development to excel at using kindergarten-readiness best practices. To learn more about Parent Aware visit the click on the following link.
Be sure to ask about our nature-based programs. Now available in both school districts!
Where can my child participate?
Proctor Early Childhood Center
202 5th Street; Proctor
Pike Lake Elementary School
5682 Martin Road; Duluth
Bay View Elementary School
8708 Vinland St; Duluth
Hermantown Community Learning Center
4333 Hawk Circle Drive; Hermantown

How do I register my child?
Who do I contact with questions?
Sarah Dennis, Early Learning Program Manager
sdennis@isd700.org | 218.729.9563
Nancy Litman, Director of Early Learning
nlitman@proctor.k12.mn.us | 218.729.9563